Bideford Parsonage Museum
L.M. Montgomery's Window to Island Life
Explore
The historic residence of renowned author LM Montgomery during her teaching assignment in Western Prince Edward Island.
See
Rural PEI through the eyes of a young Montgomery and consider how it influenced her writings.
Enjoy
A tour with one of our knowledgeable guides. Gain unique insights into Montgomery's literary contributions and day-to-day life.
Stay
For a storytelling session or a picnic on the grounds and soak in the stunning architecture of the parsonage.
Leave
With a deeper understanding of the past and a greater appreciation for its connection to the present.
Bideford Parsonage Museum is a hidden gem and must-visit destination for LM Montgomery enthusiasts and history lovers. The historic residence of PEI's most famed author, it has been carefully restored to accurately reflect life in a rural homestead during the late 19th century. Today, you're invited to gaze through the same window as Montgomery and see island life as she did.
Located near the small village of Tyne Valley in Western PEI, the museum may be small and hidden away, but that's always the case with gems. Get off the beaten path and gain a deeper understanding of the place and era that inspired Montgomery's writings.

Your Support Makes a Difference
The Bideford Parsonage Museum relies entirely on the passion and dedication of its volunteers and the generosity of donors like you. Please accept our deepest gratitude for your support!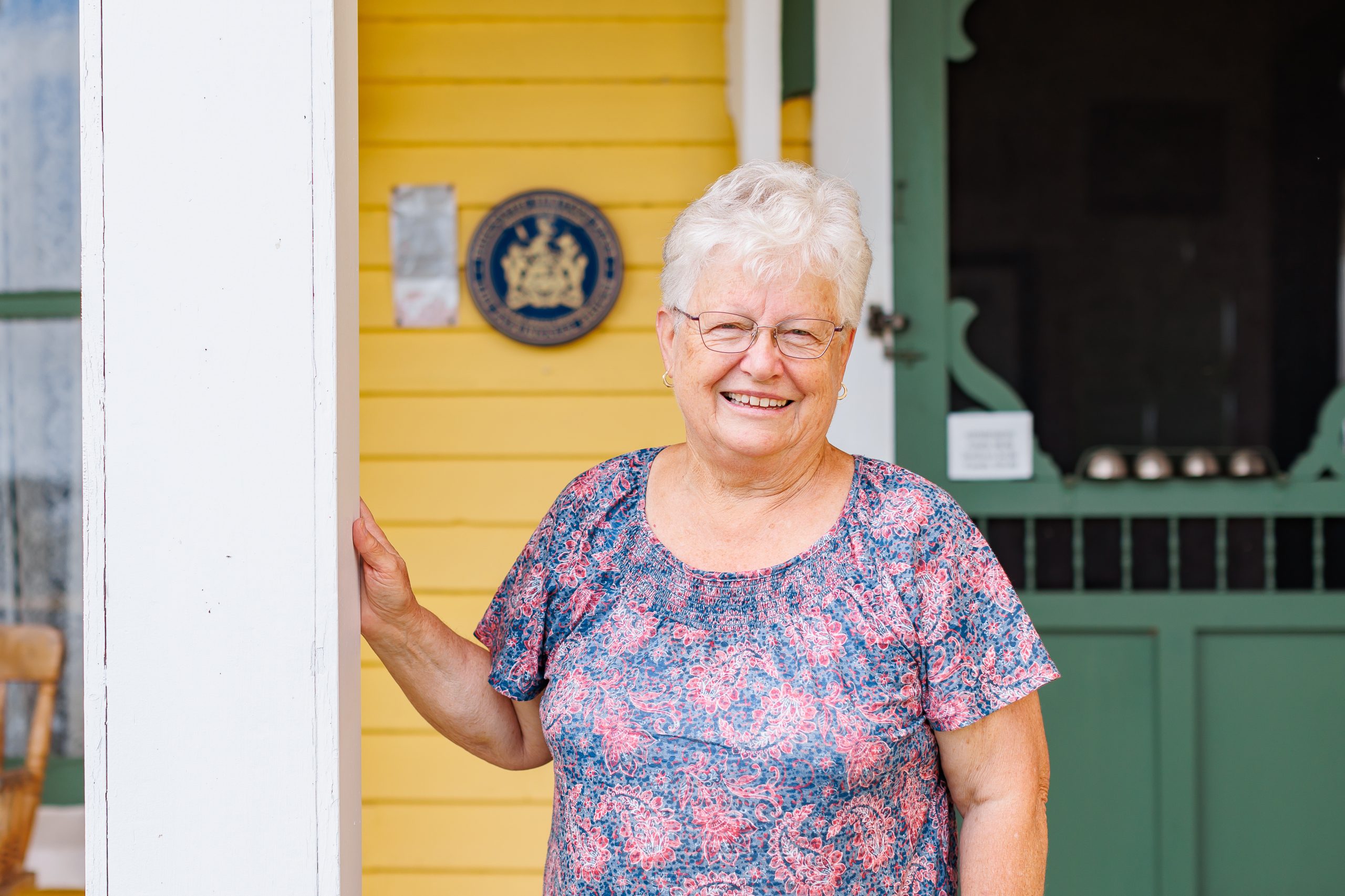 One of the loveliest historic houses we saw on PEI with one of the friendliest and most informative guides. The process of restoration and donation is highlighted and the collection is interesting and well-displayed. I liked seeing the pantry where the original liniment cake that L.M. Montgomery used in Anne of Green Gables took place.
LuAnn, Milton, PA
Our guide greeted us warmly and explained how this historic home has been reconstructed to the way it was in the late 19th century. The curator has done an excellent job of gathering, organising, displaying pieces from the period. This home is where L.M. lived while she taught school for one year from 1894-95. A restored home that is truly beautiful.
Elizabeth, St. Catharines, ON
With all the replicas and re-creations of Green Gables that abound on PEI, it was so nice to visit the house that LM Montgomery boarded in during her first year of teaching. Beautifully restored by the residents of Bideford, who also donated the hundreds of antiques on display. What a wonderful museum.
Duncan, Canada
Our tour guide Shelley was highly knowledgeable and charming. We spent 90 minutes there and could have stayed much longer. Next time we'll pack a picnic basket! Bideford is a small community but close to Green Park for camping and swimming.
Dixie
The one upstairs room is hers… You can look out the window and see the view she wrote about. The house and furnishings would (still) be interesting without that, as a window into another time. I found the kitchen and pantry fascinating. One of the upstairs rooms is all about the history of the house as a parsonage. One of the rooms in the back had a lot of tools for boat building, as one of the people who lived here was involved in that. Kathy, Montreal, QC
My wife and I were driving Rte 12 up to the top of PEI when we came upon this beautiful little gem of a museum totally by chance. It is just full of antiques and very well restored. You can almost feel Lucy Maud's presence in the house and grounds. Dan, White Lake, ON